Thesecondopinion's 5th Annual Benefit Event – Celebrating 50 Years of Service to the Cancer Community!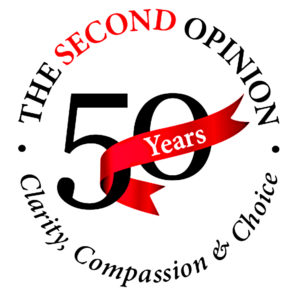 thesecondopinion's 5th Annual Benefit Event
Celebrating 50 Years of Service to the Cancer Community!
May 9, 2019 @ 11:30AM — 2:00PM
With Charles Graeber, an award winning journalist and author of
"THE BREAKTHROUGH: Immunotherapy and the Race to Cure Cancer.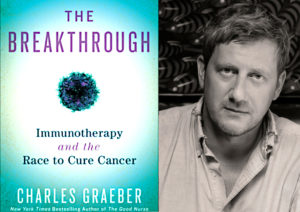 Each year we plan a benefit with the goal of raising $120,000, a quarter of our annual budget. With the funds we raise we are able to support cancer patients and their families by increasing their understanding of a complex medical diagnosis and alleviate uncertainty.
Please join us for a wonderful afternoon of celebration, education and information!
PROGRAM SCHEDULE
11:30 AM REGISTRATION
11:30 AM – 12:15 PM LUNCH Continental Caterers
12:15 PM – 12:30 PM WELCOME by Dr. Robert Ignoffo, Board President
12:30 PM to 12:40 PM PATIENT TESTIMONIAL by David Yewell
12:40 PM to 12:50 PM VOLUNTEER PHYSICIAN by Judy Luce, M.D, Medical Oncologist
12:50 PM to 1:30 PM SPECIAL PRESENTATION by Charles Graeber, Author
The Breakthrough – Immunotherapy and the Race to Cure Cancer
1:30 PM – 2:00 PM CLOSING REMARKS by Howard Kleckner, M.D., Medical Director
1:30 PM to 2:00 PM BOOK SIGNING
Books Inc. for book purchase
For sponsorship opportunities please contact Cheri Livingston, 415-775-9956
2019 SPONSORS: Stanford Health Care, Russell & Joni Pratt, Dr. Howard and Wendy Kleckner, Diane Wilsey, Dr. Joe Mason and Kathy Vita, Fran and Bobby Lent, Eve Bernstein and Alex Gerznowicz
Event Location
Jewish Community Center – Kanbar Hall
3200 California Street
(at Presidio)
San Francisco, CA 94118
To get your ticket(s) click here
Thesecondopinion has been serving the California cancer community for over 50 years! The organization is committed to providing free, independent and comprehensive second opinions to adults diagnosed with cancer. We believe that all cancer patients should have the same access to medical resources as those who usually have broader access to medical care, in their language and at their level of understanding.
Posted by tso on Thursday, February 14th, 2019 @ 2:03PM
Categories: Uncategorized