Help Patients Like Carmen By Donating Now!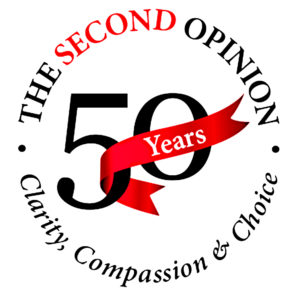 Here is the story of one of our patients, Carmen D.:
thesecondopinion Patient Carmen D. with her healthy baby.
The year 2009 was a year of ups and downs for Carmen D. She moved from Mexico to the U.S. to marry her childhood sweetheart and soon after got the exciting news that she was pregnant. Just a few months later Carmen was diagnosed with aggressive Stage 2b breast cancer.
Uninsured and in a new country, Carmen struggled to navigate the medical system to access prenatal care and cancer treatment that she could afford. When her doctors at the county hospital told her that she would need to start chemotherapy while pregnant, huge questions and fear arose for her about the risks to her health and her baby. Unsatisfied with the explanations provided by her medical team and concerned about the delicacy of her situation, she reached out to the

second

opinion.
She wrote: "I noticed a very small lump in my breast but didn't think I needed to worry until I got pregnant and it began to grow…I had a full mastectomy of my left breast, which I did, in part, to buy time for my baby to grow. I am five months pregnant and very concerned about my baby's health. My doctors at the County Hospital are pushing me to begin chemo as soon as possible. I would like to hear from another doctor about how to make a decision about which chemo drugs to start and how much time I can wait before starting chemo in order to give my baby the most time to mature and avoid giving birth prematurely."
the

second

opinion team grasped the urgency of Carmen's situation and quickly collected, reviewed her medical records and assembled a panel of volunteer physicians specialized in breast cancer, including two medical oncologists, a pathologist, a radiologist, and a radiation oncologist. Panel Chair, Dr. Ann Lanzerotti, approached Carmen with such genuine respect and patience that, for the first time she felt her concerns were heard Carmen left the

second

opinion with confidence and the clarity she needed to make an informed treatment decision, a decision that would not jeopardize her own health, or the health of her unborn baby.
Carmen has since given birth to a healthy, full-term baby girl. She has also successfully completed a grueling but necessary regimen of chemotherapy and radiation. A very important outcome of her experience with the

second

opinion was how it strengthened her relationship with her doctors at the County Hospital.
"The panel session was a model of how patient-doctor interactions could be professional, informative, and affirming," said Carmen. "I brought this same expectation with me on visits with my physicians at County Hospital."
Posted by tso on Monday, July 28th, 2014 @ 3:18PM
Categories: Home, News and Events, Newsletter
Tags: Patient Comments