About Us
OUR MISSION
The mission of thesecondopinion is to provide free, comprehensive second opinions to adults in California diagnosed with cancer. Over our 48 year history, we have impacted the lives of thousands of cancer patients and their families, by providing them with clarity, compassion and choice. At the heart of our program are the volunteer efforts of over seventy board-certified physicians from multiple cancer related specialties. Their diverse experiences in cancer diagnosis and treatment allow us to provide a patient centered and compassionate service not duplicated by any other agency in California.
Our organization is bound by a shared commitment to helping adults diagnosed with cancer understand their disease and treatment options. Our Board of Directors and Staff work together to maintain financial and programmatic transparency. Our volunteer medical specialists, ensure that patients and their families receive the clarity they need to make informed medical decisions, through in-person dialogue. They help cancer patients and families by increasing understanding and alleviating uncertainty.
OUR HISTORY
Our founder the late William Lester Rogers, M.D. (Lefty) and  those that came before us laid a strong foundation that has allowed us to continue their work.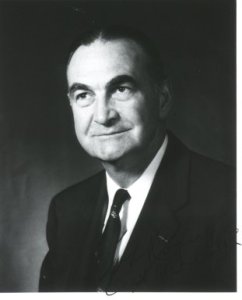 Our Founder, Dr. William Lister Rogers (1902 – 1987) known as Lefty to friends and family, was an outstanding basketball player at Stanford and he continued to serve the University throughout his life. He graduated in 1923 and took an M.D. degree from Stanford in 1926. Dr. Rogers served as professor of clinical surgery at Stanford Medical School. He started out as a general surgeon but became interested in the new field of thoracic surgery and was one of the founding members of the American Board of Thoracic Surgery. Rogers was also President of the Stanford Alumni Association and in 1966 he was elected to the Board of Trustees.
Board of Trustees – 1969
William L. Rogers, M.D., Founder and President ⱡ
Milton Rosenberg, M.D., Secretary – Treasurer ⱡ
Mr. Andre Armand ⱡ
Francis Curry, M.D.ⱡ
Roberta Fenlon, M.D. ⱡ
Richard E. Gardner, M.D. ⱡ
Henry Kaplan, M.D. ⱡ
Julius Krevans, M.D. ⱡ
Mr. Fred Merrill ⱡ
Mr. Andre Pechoultres ⱡ
Mr. Emmett G. Solomon ⱡ
David A. Wood, M.D. ⱡ
ⱡ indicates that a person is deceased
OUR CURRENT LEADERSHIP
BOARD OF DIRECTORS: Our Board of Directors is responsible for agency supervision and stewardship. All sit on various governance committees that oversee 1) agency administration to insure fiscal accountability, 2) setting and meeting program and agency benchmarks, 3) Marketing and Development efforts.
Officers
Robert Ignoffo, Pharm.D., President
Professor of Pharmacy
Touro University
Ann Lanzerotti, M.D., Vice President
Medical Oncologist
Former Medical Director
thesecondopinion
Michael Cunningham, Pharm.D., Treasurer
Retired Vice President and General Manager
McKesson Specialty Health
Members
Richard Felton, D.D.S.
Cosmetic and Reconstructive Dentist
Private Practice
Gail Wagner, M.D.
Medical Oncologist
Founder, Tiba Foundation
Howard Kleckner, M.D.
Medical Director
Medical Oncologist
thesecondopinion
Joseph Mason, M.D.
Panel Chair
Medical Oncologist
thesecondopinion
Alice LaRocca
Retired
ADVISORY BOARD: We are truly grateful to the following leaders in philanthropy who have graciously allowed us to publicly recognize their advisory support for thesecondopinion.
Regan Fulton, M.D.
Deborah Kass, M.D.
Barry Sherman, M.D.
Carl Thomas, M.D.
STAFF AND MEDICAL SERVICES TEAM
Medical Director:
Howard Kleckner, M.D.
Panel Chairs:
Howard Kleckner, M.D.
Joseph Mason, M.D.
Susan Lessin, M.D.
Managing Director:
Cheri R. Livingston
Director of Programs and Communication:
Lori A. Bode
Program Coordinator:
Jeweliet Fuller
Special Thanks to our program volunteers
Michele Brown, Adminstrative  and Joan Venticinque, Information Specialist