For Patients
Apply for a Second Opinion
Click here for information on change in service due to COVID-19, as of March 16, 2020.
DO I NEED A SECOND OPINION?
Consider getting a second opinion if you:
• Have doubts about your current course of treatment or diagnosis
• Seek an independent unbiased confirmation of the diagnosis and extent of disease
• Desire a fuller understanding of test results and their significance
• Seek suggestions for additional treatment alternatives or additional diagnostic procedures
• Desire information about relevant clinical research protocols
• Need help to improve symptom management
• Would like suggestions for supplementary support services
ELIGIBILITY REQUIREMENTS
• You are an adult who lives in California
• You have a new or recurring cancer diagnosis
• You have already received your FIRST opinion, outlining your current treatment or surgery or you may have already begun your recommended treatment
• You are able to attend a virtual panel either by video or phone
• You have completed the New Patient Forms (see "Apply for a second opinion" and have submitted them for review as instructed
• You or your representative have contacted our office to express your interest in our service
Please note: This is not an emergency service. If you have a medical emergency, please call your local emergency service or go to your nearest hospital or urgent-care center.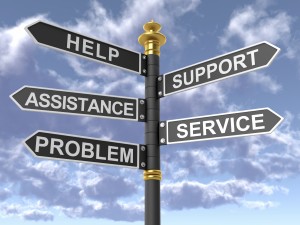 Click on Titles Below to Expand More Content.
How Does it Work?
Second opinion panels are conducted currently via zoom video conferencing. We hold three panels a month, with three patients and family members attending each session. Our office personnel gather medical records, provide instructions on how to prepare for the panel, and answer questions about what to expect on the panel day. Patient case summaries and relevant case materials are prepared by the Panel Chair, and are securely sent to the volunteer physician panel members one week prior to each meeting.
Before the Panel, the Panel Chair may briefly interview each patient. This interview will provide additional information for the physician panelists, who discuss their thoughts, concerns, and individual recommendations prior to the patient's appointment. The patient and their invited family members then join the panel via zoom using video or phone if preferred, and participate in a discussion whose purpose is to review the  situation and their choices,  answer their questions, address their concerns, and  arrive at clear recommendations.
After the panel, the Panel Chair writes a letter summarizing the consultants' findings and opinions, which is reviewed by the physician panelists prior to being sent both to the patient and, with the patient's consent, to the treating physician(s).
The consultation letter can be used as a basis for further discussion between the patient and his or her physicians.
Follow-Up:
We ask patients to fill out a follow-up survey after they have had the opportunity to reflect on the service provided and the information received. In addition we may contact patients in the future to find out how things are going
Will I Offend My Doctor?
You may feel concerned that your doctor will be offended if you decide to seek advice from another healthcare professional, and that is perfectly understandable.
A second opinion is an important part of becoming educated about your cancer and your treatment options.
A good doctor understands that many patients seek another opinion. They will want their patients to feel comfortable and assured before starting treatment. Confidence in your physician and their recommendations insures the best outcome for your treatment. A doctor insulted by your choice to get another opinion may not be someone you'd like to treat with in the future, as this is a common practice.
Often times, the more you can learn about your diagnosis and your treatment options, the better chance you have of receiving the most appropriate treatment. Cancers are now more treatable than ever before, but there are also many more treatment options and more complicated procedures. Getting a second opinion will help you understand these options and help you make an informed decision about which is best for you.
Second opinions will not offend competent physicians. Second opinions will, however, provide necessary reassurance to you and your family and ultimately allow you to receive the most appropriate therapy.
The Forms You'll Need
Save time by completing the New Patient Forms online or by printing them out (see below) before calling 415-775-9956 or emailing us at mail@thesecondopinion.org. Click the appropriate language English, Spanish, or Mandarin and download the forms to your desktop to complete or print them out. Unfortunately, we are primarily native English speakers in the office, so please ask a friend to help you complete the forms and to speak for you if you need help communicating.
If you are approved for a panel appointment, we may have the resources to provide you with an interpreter in your native language if requested.
 APPLY FOR A SECOND OPINION
Complete the New Patient Paperwork Application (below). Choose between the "ONLINE" forms or the "PRINTOUT" forms below.
ONLINE: Please complete this online form link here:  NEW PATIENT FORM ONLINE  be sure to click NEXT at the bottom of each page and SUBMIT at the last page.
PRINTOUT: Choose appropriate file below. Save to desktop to type directly on the form or print and complete and sign by hand.
New Patient Forms EnglishPDF PRINTOUT
New-Patient-Forms-Spanish PRINTOUT
 New Patient Forms Mandarin PDF PRINTOUT
Attach all forms to an email and send to mail@thesecondopinion.org, fax: 415-346-8652, snail mail to thesecondopinion, 1200 Gough Street, Mezzanine #500, San Francisco, CA  94109.
IMPORTANT: Patient signature is necessary on Forms 1 and 3.
You need Adobe Reader (FREE) to view the documents. Click here to (easily) download it.
Our Medical Director or Panel Chair will do a preliminary evaluation as your records arrive, and we may contact you to make sure your case is appropriate for our service. We make an initial estimate of your panel date after you register, and schedule you when we have the necessary records.
Most Often Asked Questions by Patients
How Do I Get Medical Records?
Sometimes obtaining medical records can be a daunting process. If you prefer, we will do this for you after we receive your signed Registration and Authorization Form, your Patient Health Information Release Form and the other three forms requested on the Information sheet.
When Are My Records Reviewed? As information arrives, your records are submitted for an initial review to the Panel Chair or our Medical Director. At least one week prior to your panel date, your records are copied and sent, along with a case summary, to the physicians who will be sitting on your panel.
How Often Do Panels Meet? We try to schedule three panels a month using zoom, with three patient case reviews per panel.
How Long Does It Take to Get a Panel Date? Once you officially complete In-Take, we estimate the availability of panel doctors whose special expertise may be needed for your case as well as our current commitments. While we make every effort to expedite accumulating the needed information, it may take two weeks or more.
How Do I Prepare for a Panel? We suggest that you prepare a short list of questions-usually three to five-that address your most important concerns. A friend or family member may also attend your Zoom meeting with you as an extra pair of ears. You will be emailed your Zoom participation links several days before your meeting. You may want to practice using zoom before your meeting with our doctors.
What Happens on Panel Day? You may be interviewed briefly by the Panel Chair via telephone a day or two before your appointment. This is to discuss any new information that you may have. A physical exam will not be performed. You and they will discuss your diagnosis and treatment options and address your questions and concerns.
What If I Cannot Remember the Details? You will receive a letter written by your Panel Chair and contributing physician volunteers, which summarizes their recommendations in detail. This letter will be emailed and/or snail mailed to your home address and to any of your physicians if you request this.
Is It Possible I Won't Qualify For Your Service? We occasionally receive requests for consultations from individuals whose situation does not fit within our areas of expertise or who otherwise do not qualify. In those cases we try to help you find a suitable alternative.
Can I Come Back for Another Opinion in the Future? While most people come to see us only once, we are always willing to consider providing another review at a later date.