For Doctors
Active Volunteer Doctors
Medical Oncologists
Pathologists
Radiologists
General Surgeons
Surgical Sub-Specialists:
Breast Surgery
Colorectal Surgery
Hepatobiliary Surgery
Gynecologic Oncology
Neurosurgery
Oncologic Surgery
Orthopedic Cancer Surgery
Thoracic Surgery
Urology
Nuclear Medicine
Pharmacy Oncology
View a list of our current volunteer doctors.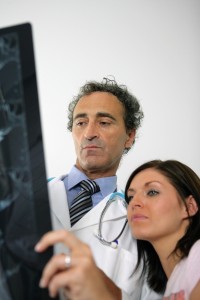 Thesecondopinion provides free comprehensive second opinions to adults in California diagnosed with cancer.
We convene multidisciplinary panels via Zoom video conferencing, consisting of three to seven physicians of specific modalities.
At the heart of our program is the gift of service from our volunteer roster of Board Certified physicians. Their experience in cancer treatment is critical to our mission.
Requests for our service have been increasing and we hope to reach more patients in need with more physicians.
We are currently recruiting physicians to volunteer with us. We encourage applications from pathologists, radiologists, medical oncologists, radiation oncologists and surgeons with oncology sub-specialties.  Our volunteer physicians come from medical facilities all over the state of California.
How Easy Is It to Volunteer?
You can volunteer at the convenience of your calendar. While some physicians are able to participate as often as once a month, others attend a few times a year or only when a particular expertise is needed.
Panel sessions are currently held on Wednesdays or Fridays from around 11:00 am to 2:30 pm. Up to three panels are held each month, and usually three patients are seen separately at each session, with three to seven physicians taking part.
We provide complimentary medical liability insurance.
Case materials are prepared by a Panel Chair for review and sent securely to volunteer panelists well in advance of each session. On the panel day, records, radiology and pathology are jointly reviewed by the panel physicians, recommendations are made and then discussed with patients and family members who are able to ask questions or express concerns.
A consultation letter is prepared by the Panel Chair and volunteer physician team, and is sent to the patient and their treating physicians if they wish.
This is a valuable and rewarding experience for doctors and patients alike. Whether we confirm what their own physicians have recommended, offer a different opinion, or provide additional suggestions relating to diagnosis or treatment, our patients are profoundly grateful for the information we provide. Our format also has the added value of providing physicians from diverse practices an opportunity to share their knowledge and experience with each other.
Volunteer physicians must have an active or volunteer California license and be board-certified in their specialty. For more information about our requirements and how you can get involved, please contact the Medical Director at (415) 775-9956 or email: mail@thesecondopinion.org or mail to thesecondopinion, 1200 Gough Street, Suite 500, San Francisco, CA 94109
Most Often Asked Questions by Doctors
How Often Can I Volunteer? You can volunteer as often as you like. Generally we would like your help about every 6 weeks. We try to make this as easy as possible, we even provide free Malpractice Insurance.
Who Else Volunteers? We attract physicians from all over California. View a list of our current volunteer doctors.
How is This Different from a Tumor Board? Tumor Boards are convened to answer questions from physicians in cancer care and rarely actually engage patients. Our process is convened to answer questions from patients and their family members; in fact, patients and family are present via Zoom with the panel and provide the questions to facilitate this discussion.
TO BE CONSIDERED FOR OUR VOLUNTEER PHYSICIAN TEAM and COMPLIMENTARY INSURANCE
Please complete and add your signature in the indicated spaces for the 3 following forms:
1. INTAKE. MD Volunteers
2. MD CLAIMS. Signature Insurance Form
3. MD ADD TO INS POLICY
If you would like to use an E-signature option please email mail@thesecondopinion.org
Submit your completed forms: by email to mail@thesecondopinion.org, fax to 415-346-8652 or mail to (Attention Lori) thesecondopinion, 1200 Gough Street #500, San Francisco, CA  94109
Active Volunteer Doctors
Medical Oncologists
Ravi Arora, MD
Raji Ayyar, MD
Norman Cohen, MD
Peter Gordon, MD
Julie Hersch, MD
Shoba Kankipati, MD
Jed Katzel, MD
Howard Kleckner, MD
David Lakes, MD
Susan Lessin, MD
Judith Luce, MD
Ostap Melnyk, MD
Krista Muirhead, MD
Giri Ramsingh, MD
Pathologists
Gregory Bean, MD
Lynne Brewer, MD
Sara Calkins, MD
Michael DiMaio, MD
Regan Fulton, MD
Harris Goodman, MD
Hava Liberman, MD
Christine Louie, MD
Melike Pekmezci, MD
Laura Tabatabai, MD
Radiation Oncologists
Nicola Ally, MD
Lisa Boohar, MD
Barry Chauser, MD
Amy Gillis, MD
Jane Marmor, MD
Milan Patel, MD
Gordon Ray, MD
Mack Roach, III, MD
Mark Rounsaville, MD
William Wara, MD
Stephen Weller, MD
Meiwen Wu, MD
Radiologists
Meghan Blake, MD
Richard Gabbay, MD
Deborah Kass, MD
Frank Mainzer, MD
Jay Mall, MD
Douglas Sheft, MD
Edward Talberth, MD
Jim Wallman, MD
General Surgeons
Carol Tabak, MD
Ajay Upadhyay, MD
Surgical Sub-Specialists:
Breast Surgery
Lisa Bailey, MD
Nima Grissom, MD
Susan Heckmann, MD
Susan Kutner, MD
Colorectal Surgery
Ahmed Alkoraishi, MD
Gynecologic Oncology
John Tatman, MD
Head and Neck Surgery
Brian Delfanti, MD
Matthew Lando, MD
Steven Sloan, MD
Neuroradiology
Alisa Gean, MD
Oncologic Surgery
Giovanni Begossi, MD
Richard Godfrey, MD
Palliative & Hospice Medicine
Michael Gunther Maher, MD
Thoracic Surgery
Carol Tabak, MD
Thoracic Oncology
James Jett, MD
Urology
Jim Crotty, MD
Antonio Otero, MD
Farhad Parivar, MD
Carl Thomas, MD
Timothy Tsang, MD
Genetic Counselor
Robin F. Lee, MS, LCGC
Pharmacy Oncology
Robert Ignoffo, PharmD
Clinical Dietitian
Jennifer Midori Yan, RD, CSO
Advisory/Inactive
Emily Bergsland, MD (Med Onc)
Andrew Ko, MD (Med Onc)
Maxwell Meng, MD (Urologist)
Jeanne Quivey, MD (Rad Onc)
Joe Hsu, MD (Rad Onc)